Description
All of the same features of our popular V-Strap Mini case
Detachable shoulder strap allows for hands-free carrying
V-Strap design offers secure, reliable and comfortable grip
Rigid but lightweight shell offers protection and durability
Custom molded to perfectly fit iPad
3 panel cover easily folds for multiple standing modes
Smart cover equipped with built-in sleep and wake function
Eco-leather available in 8 colors
Custom logo embossing & ID card holder
Because our inventory is always changing, please contact us for any colors not shown in stock.  Volume discounts are available on all cases.
Shipping & returns
If for any reason you are not completely satisfied with your product, we offer a full refund less shipping. Send us an email, give us a call or just message us through our chat at the bottom right hand corner of this page. We take all the risk out of ordering by offering an unmatched satisfaction guarantee. We'll always do our best to take care of you.
Why buy from us
Every product that NutKase creates is designed right here in Rome, Italy. At the core of our products lies our philosophy: high quality cases, but with a fair price. We want to stop you paying insane prices for average quality cases, or be fooled into buying cheap, poor quality knockoffs. When you buy a NutKase you are buying quality, protection, and design, directly from us. The lack of middle men, distributors, or retailers lets us maintain our famous high quality, yet provide you with a fair price.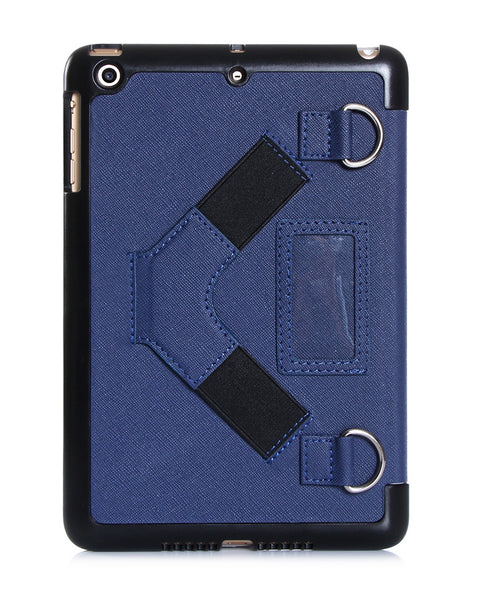 V-Strap Case with Shoulder Strap for iPad Mini 1-2-3 | Designed in Italy | NutKase