Description
Free Custom Logo Embossing available upon request.
Durable & water resistant.
Neoprene cushion interior for soft drop and shock protection.
Reinforced edges and corners to protect from impacts.
Double Zipper pouch with soft inner lining to prevent scratches.
Large zipper accessory pocket.
ID Card holder included.
Shoulder Strap add on available.
Available in five sizes: 11",12",13",14",15"
Colour: Black
Shipping & returns
If for any reason you are not completely satisfied with your product, we offer a full refund less shipping. Send us an email, give us a call or just message us through our chat at the bottom right hand corner of this page. We take all the risk out of ordering by offering an unmatched satisfaction guarantee. We'll always do our best to take care of you.
Why buy from us
Every product that NutKase creates is designed right here in Rome, Italy. At the core of our products lies our philosophy: high quality cases, but with a fair price. We want to stop you paying insane prices for average quality cases, or be fooled into buying cheap, poor quality knockoffs. When you buy a NutKase you are buying quality, protection, and design, directly from us. The lack of middle men, distributors, or retailers lets us maintain our famous high quality, yet provide you with a fair price.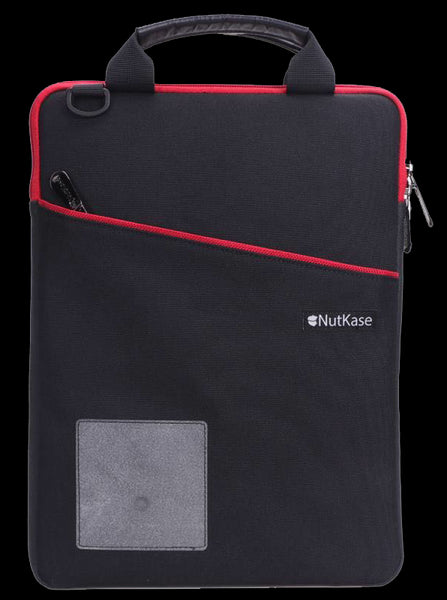 NK Vertical Sleeve for 14"